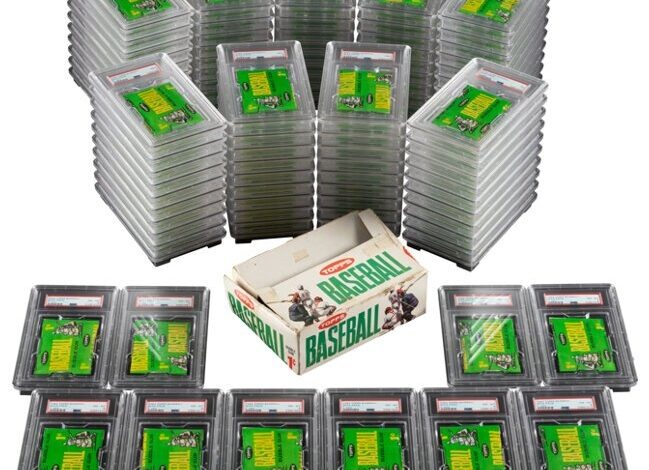 In an era where even the "lower end" sports card packs can't be touched for much less than $3 (when you can find them), it's seems almost unfathomable that you could once buy a pack for a penny—and get a stick of gum to boot. The penny packs were—and are—decidedly less prevalent than their multi-card wax-wrapped brothers. Finding a display box of 1-cent Topps packs from any year isn't easy, let alone a box with packs still in it.
One such extreme rarity is about to come on the market.
Heritage Auctions will offer a box—plus 100 of the original 120 1-cent packs of 1964 Topps Baseball in its Spring Sports Catalog Auction. The scarcity is why it's expected to sell for $100,000 or more.
1964 was the next to last year in which Topps offered penny packs. Inflation and the cost of doing business pushed them out of production as the company focused on its larger, nickel packs through 1969 and onto the 10, 15 and 20-cent era of the 1970s.
While the outer box is not in great shape, the 1-cent packs that will arrive on the auction block next month have stayed well preserved and have already been graded and authenticated by PSA. Not one is graded less than Near Mint 7. In fact, exactly half of the 100 packs were rated Mint 9 by PSA and 42 are rated PSA 8.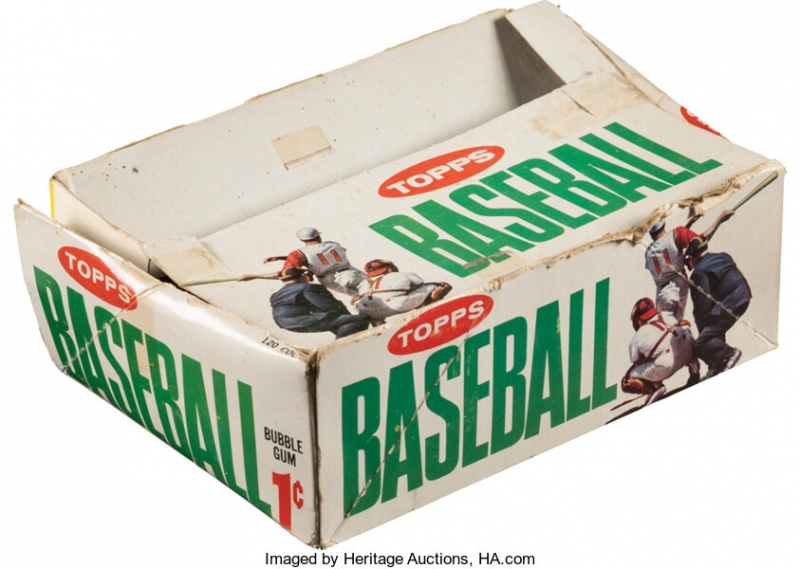 The auction is schedule to open on April 15 and close as part of a large three-day event running May 6-8.