Sports Collectors
Record Rookie: O-Pee-Chee Wayne Gretzky Card Sold for $3.75 Million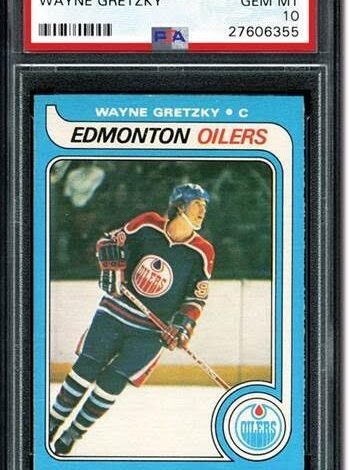 On December 11, Heritage Auctions sold one of the two 1979-80 O-Pee-Chee Wayne Gretzky rookie cards for what was then a record $1.29 million. On Thursday, the company announced the private sale of the other copy– for nearly three times that amount.
The $3.75 million sale sets a new high mark for the most expensive hockey card ever sold. December's sale had marked the first time any hockey card surpassed the million-dollar mark.
In 2016, the Gretzky that changed hands for $1.29 million in December had sold at auction for $465,000 – and that was when there was just one known to exist.
The most recent sale is another remarkable price for a popular trading card in an era when new records have been set on a regular basis. However, Heritage Director of Sports Chris Ivy says the sale "is not surprising considering how rare and significant this card is. After all, there are only two examples. And, it's Wayne Gretzky."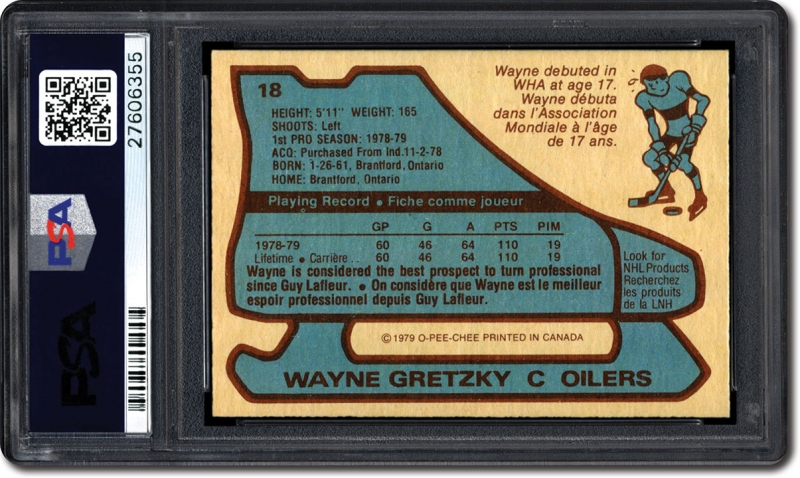 Overall, the Canadian version of the card featuring the NHL icon is rarer than the Topps version printed in America, but there are only two PSA 10 copies of each. Earlier this month, PWCC brokered the sale of one of the two Topps versions for just over $1 million, a price that would seem to be a bargain considering the O-Pee-Chee sales.
The buyer and seller involved in the $3.75-million card have asked to remain anonymous. But the new owner released a statement through Heritage, saying:
"Throughout many years of collecting, this card has always been our 'white whale.' Our family is thrilled to become the new guardians of this world-class hobby treasure."
Ivy says the buyer recently reached out to Heritage about acquiring the card. "And," he says, "we could not be prouder about having been part of it."