Sports Collectors
Players Whose Baseball Cards Were Hottest in the First Half of 2021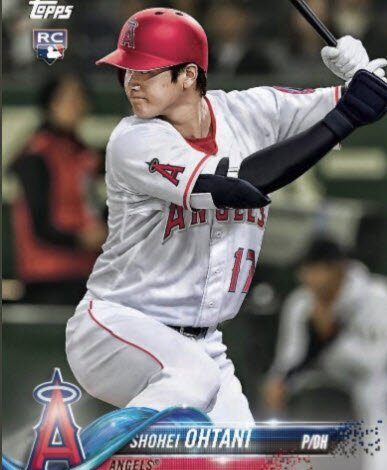 The premise of doing the weekly Shop Talk piece is to allow our readers who aren't at a sports card shop on a daily basis some insight as to what's going on within our four walls. With baseball season at the midway point, it's a good time to share some observations on which players are among the most requested at our shop. If you follow baseball even on a casual basis, the names listed below will likely come as no surprise. These players came with plenty of prospect hype but they are not the future of the sport anymore, they are the present and future of the sport.
It's summer. It's hot. It's the Fourth of July Weekend. It's baseball in full swing.
From the historic rise of Shohei Ohtani to the emergence of Vladimir Guerrero, Jr., Fernando Tatis Jr., Ronald Acuna, Jr. (and a few other players whose fathers didn't play Major League Baseball) as the true faces of the game, it's a great time for baseball. Their emergence is reflected in the interest collectors have shown over the last several months.
1. Shohei Ohtani
As you can imagine, people are going through our Ohtani cards or searching out unopened products that might contain his earliest cards. What the 27-year-old from Japan has done in the first half of the 2021 season is nothing short of mind blowing. When your statistical accomplishments can only be compared to Babe Ruth you're going to be the topic of a lot of conversation and a lot of interest among collectors. It's not possible to throw enough superlatives in his direction. Quite simply, he's just once in a lifetime talent. Collectors are all in on Ohtani rookie cards and I can't blame them. I am, too.
2. Vladimir Guerrero Jr.
In the first half of the 2021 season Vladimir Guerrero, Jr. has fully developed into the player that he was destined to be, which is that of a true Triple Crown threat. Online, his cards have been among the most sought after during the first half of the season.
Our customers are picking up his prospect and rookie cards on a daily basis. We always seem to have plenty of his 2019 Topps rookie year products and we do everything we can to keep some middle to higher end pieces in stock.
3. Fernando Tatis Jr.
San Diego Padres All-World shortstop Fernando Tatis, Jr. has smashed every unwritten rule in the imaginary baseball book and has done it with a flair and level of productivity that is not often seen, especially at the shortstop position. Like Vlad Jr., his rookies are also part of the loaded 2019 class and they're among the hottest cards in stores and online.
We've been luckily enough to manage to get a lot of those products from vendors and from our walk-in customers, so we always have a nice selection of his rookie year cards. We have a few gentlemen in the area that must have bought every piece of retail baseball in 2018 and 2019 (Remember when that was a thing?) and they have a steady stream of rookie cards of the superstars that they bring in to sell us on a regular basis to stock our showcases and five-row boxes.
As far as dollars and sense, Tatis cards sell at a level alongside the two aforementioned young superstars.
Smart buyers also know that like Vladdy, Tatis is still only 22 years old.
4. Ronald Acuna Jr.
It might be a bit of a surprise but the Atlanta Braves fan base is strong in our area, as their games have been televised on the Turner family of networks that reach our area for decades now. We have a few diehard Braves fans that stop in looking for Ronald Acuna, Jr. but he doesn't seem to quite be on the level of the three young stars in Ohtani, Guerrero and Tatis.
Part of that reason could be due to the fact that he is just a tick behind the players mentioned above in production at the moment. That could change in a weekend but right now the 23-year-old Acuna is step behind in numbers and sales. This fact takes nothing away from the world class player Acuna is, its just that the hobby is a fickle one and there is only room for so many at the tippy, tippy top of the top tier.
5. Local Youngsters
We are positioned pretty much smack dab right between Pittsburgh and Philadelphia. As far as our (somewhat) local teams, the Pirates and Phillies, we have a young stud on each squad in the Buccos prized prospect Ke'Bryan Hayes (another second generation player) and the Phillies third baseman Alec Bohm.
While they're not tearing it up just yet, both have shown flashes of their potential and local collectors have taken notice. When Hayes heated up last month, his cards did the same and as Bohm has cooled after an early hot start, his cards have done the same.
Keeping the ones everyone wants in stock can sometimes be a challenge but most of our collectors prefer the penny stock approach with unsigned prospect and base rookie cards generally being the most popular sellers.
With the Major League Baseball All-Star break on the horizon and Ohtani being the first player to be selected as a position player and pitcher as well as his inclusion the Home Run Derby and all of these other young players being key figures in the Mid Summer Classic, it's a really fun time to be a baseball fan and an incredibly fun time to be in a hobby shop each and every day. I can't wait to see what the All Star festivities hold and how the second half of this great season plays out.