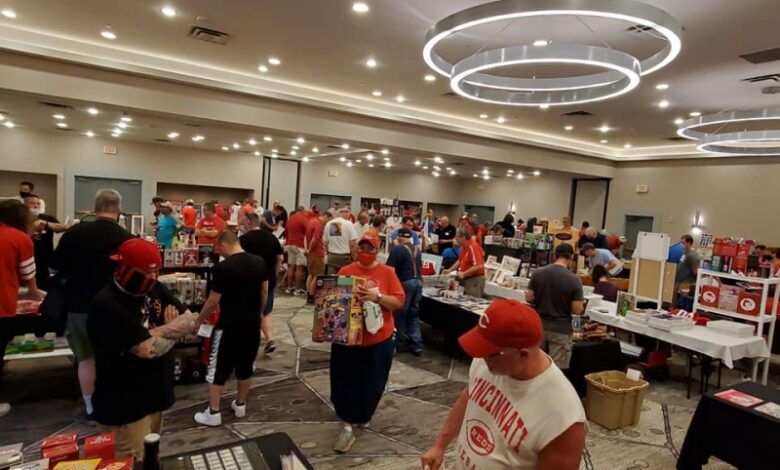 Are team-focused sports memorabilia shows the next big thing?
The first ever Cincinnati Reds Collectors show certainly was a big draw.
Collectors from a Facebook group devoted to the oldest franchise in baseball held their first in-person event inside a ballroom at the Marriott North in West Chester last Saturday.
Hundreds of fans and collectors turned out from Ohio, West Virginia, Kentucky and other nearby states, checking out everything from stadium memorabilia to vintage programs, Reds cards, tickets, autographs and game-used items that were for sale. Dealer space was sold out.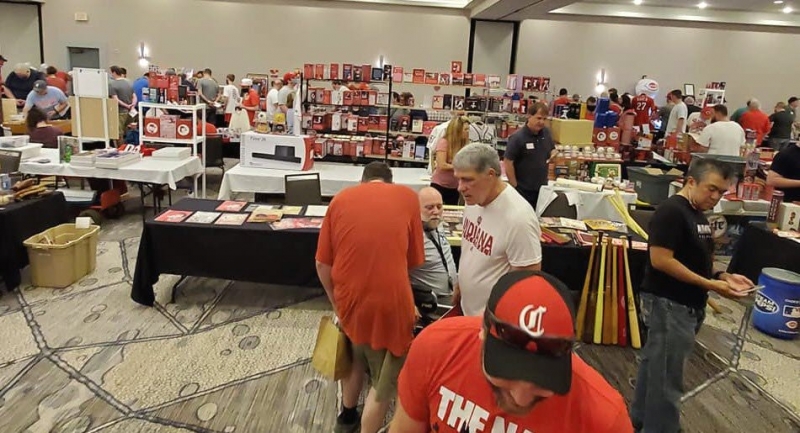 While Ohio is a strong market for cards and collectibles with regular sports card shows taking place, this was the first one with a home state team as the primary focus.
Organizer Chris Lykins told us, "The collectors and vendors were super exited to have such a unique show that's focus was on Cincinnati Reds memorabilia. Everyone had a great time. Plans are already in the works for another show next year."
The Facebook group has over 10,000 members.