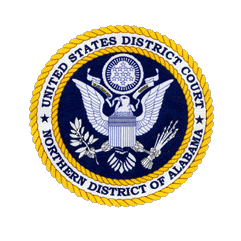 If you've ever purchased an autograph from Everymemorabilia.com, NEAAutograph.com or AwesomeMemorabilia.com, chances are you own a fake.
A Maryland man has agreed to plead guilty to federal charges after an investigation revealed he spent nearly ten years creating and selling phony autographed memorabilia.
Court records from the U.S. Justice Department in Northern Alabama say Douglas Edward Duren sold primarily sports and movie items.
He's also charged with cheating television stations out of advertising revenue after he impersonated advertising agency representatives to get ads for his fraudulent autograph businesses on the air.
Duren has agreed to plead guilty to wire fraud and aggravated identity theft. He could face prison time, a fine and be forced to make restitution to those who purchased his fakes.
Investigators who pursued the case say Duren would buy items from suppliers or retail stores, forge the autographs and then sell them. He provided his own letters of authenticity, at least some of which carried the bogus company name "Smithson Autographs."
To drive business, prosecutors say he called two TV stations in Alabama in 2018, posing as an ad agency rep, and managed to secure two advertising packages he never paid for. Court records state he had defrauded two other companies with a similar scheme in 2012 and 2014.
After one of the TV stations contacted the FBI, undercover agents began investigating Duren and his websites. Two purchases made by the Bureau revealed fake movie posters. Agents then began observing Duren at his home in Maryland where in February 2019, they watched him toss several items in a dumpster including "mailing labels and cards bearing markings that appear as though signatures had been practiced on them." Colored metallic ink on one of the cards appeared to have been applied with a felt tip marker that appeared to match those seen on the fake movie poster purchased by the FBI.
Duren then moved to Atlanta, where agents continued surveillance, observing him walk into a Target store, purchasing a baseball in a glass case and a pack of markers. Charging documents indicate that some of his website inventory included baseballs purported to carry signatures from Major League Baseball teams.
Agents executed a search warrant on October 8, 2019 and prosecutors say "numerous additional examples of counterfeit and fraudulent memorabilia" were discovered.
A judge is expected to set a sentencing date when a formal change of plea hearing takes place.