Sports Collectors
Notes: NSCC Still in Holding Pattern; HOF Prez Leaving; Luka's Gift to Young Fan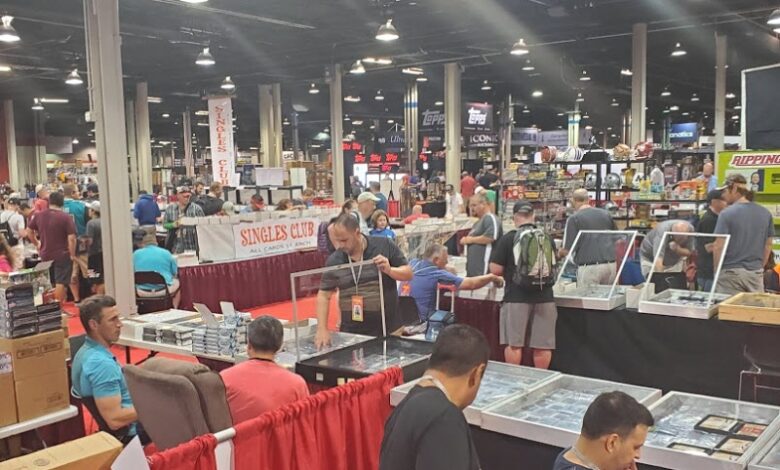 The National Sports Collectors Convention's 2021 plans remain on hold but show organizers say they do have alternative dates in mind to hold the show in Chicago if necessary.
As SC Daily reported three weeks ago, the state of Illinois remains in stage 4 of its planned 5-stage opening. Stage 5 is when the large gatherings, such as conventions, would be able to return. The National is scheduled to run July 28-August 1 at the Stephens Convention Center in Rosemont.
"We are at the mercy of the Illinois Department of Public Health (IDPH) which has published metrics describing when large conventions may be held in the state," NSCC promoters wrote Monday. "We know that attendees and exhibitors are waiting to make arrangements for travel and hotels for the National. Based upon this we will continue to follow the IDPH guidelines and make a decision on the July dates on or around June 1, 2021. Should the National be postponed we are currently looking at October dates as a backup. Exhibitors and attendees will have the choice of a rolling over booth deposits/ticket revenue to the postponed show or may request a refund."
The Chicago Sports Spectacular, which had planned to hold its show in June at the same location, has already announced plans to cancel, with hopes of rescheduling.
The last NSCC was held at the Stephens in 2019. Last year's show in Atlantic City was canceled due to COVID-19.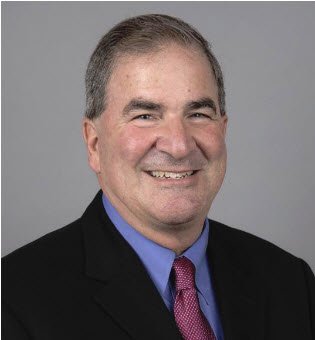 Tim Mead
Tim Mead, who took the job just two years ago, has announced he's stepping down as President of the Baseball Hall of Fame in Cooperstown.
"I made the recent leap with every intention of following in the footsteps of my predecessors, in continuing their efforts in maintaining the Hall of Fame as a critical component of the game," Mead continued. "Try as I might, even with the unwavering support of my family, these last 22 months have been challenging in maintaining my responsibilities to them."
He'll stay on the job until mid-May.
Some of the Jackie Robinson Day game-used jerseys and bases have begun to make their way to MLB Auctions, starting with those from the Baltimore Orioles. Auctions will continue for the next several weeks.
Proceeds will be directed toward the Jackie Robinson Foundation.
Luka Doncic hit another crazy game-winning shot last week that had the sports world buzzing…
For Donny and Kylan Short, it made the long trip from Southern Illinois even more memorable. It was Kylan's birthday and the father/son trip became even more special after the game…
It stinks when the Grizzlies lose like that, I know.

But here's Kyan and Donny Short, father and son, who Luka Doncic gave his shoes to after the game. Kyan made the trip from Illinois to see his favorite player.

He left with signed shoes and a memory that will last forever. pic.twitter.com/GXNYB3uvUe

— Drew Hill (@DrewHill_DM) April 15, 2021