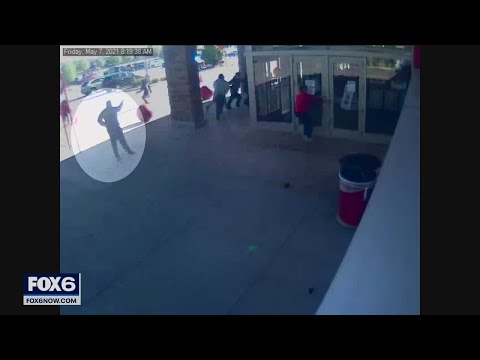 Video of the altercation that led to Target pulling sports card boxes out of its stores last month shows the moment when one man pulled a gun.
Milwaukee's Fox affiliate filed an open record request with the local district attorney after no charges were filed in connection with the incident and aired a story on Wednesday night. A man who had been attacked by four men outside a suburban Target then pulled out a gun and pointed it in their direction.
No shots were fired and no one was hurt, but the store was placed on lockdown for a time. Target's corporate office, already dealing with complaints over customer behavior, then decided to only sell boxes online. That policy remains in effect.
According to police, the incident actually started at another Milwaukee area Target store when the man who ultimately pulled the weapon, was said to have allowed others to cut in line, angering buyers who'd been waiting for a long period of time.